We're excited to announce our web upload feature to the public. Users will now be able to upload packages directly to their public and private repositories from the web.
How to upload a package from the web
Step 1 - Select a repository and find the "Add a package" button.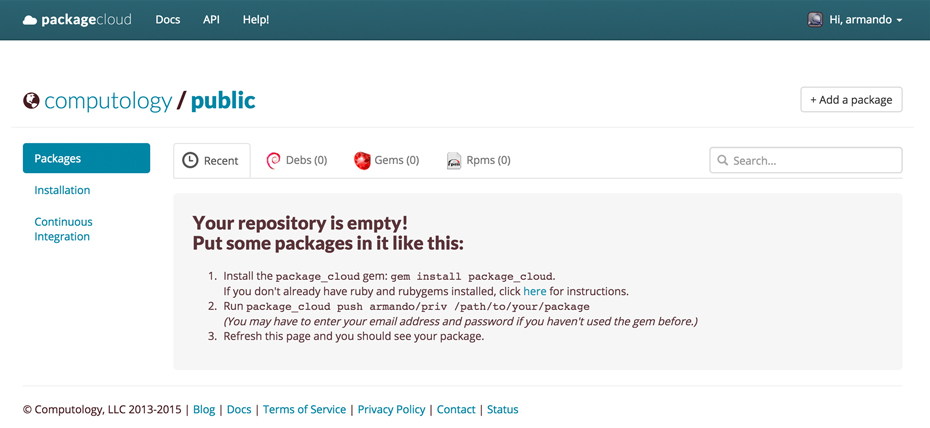 Step 2 - Choose a file and distribution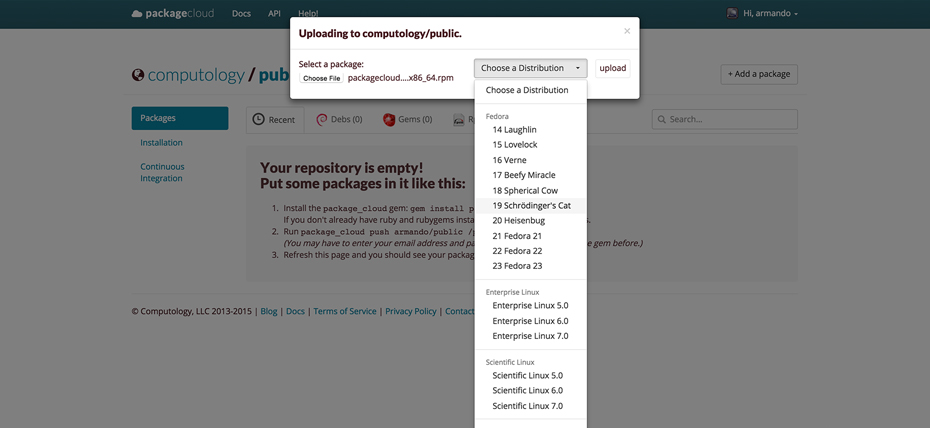 Step 3 - Hit the upload button

Thats it!